1. Introduction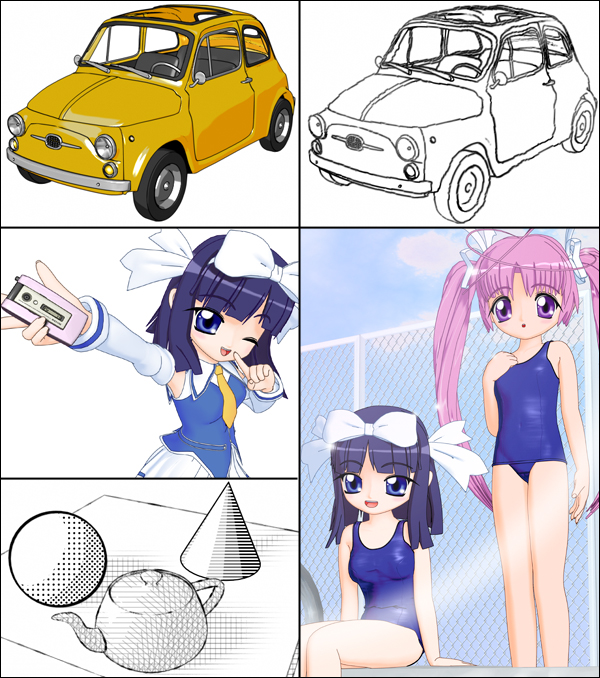 unReal Xtreme2 (after this unReal) is a plugin which performs the NPR expression which turned the cel paint and the toon line main.
As compared with an previous version, CelPainter which bears a paint adopts a 2D paint software layer structure, and can perform more advanced setting now.
Moreover, a texture and an envelope can be used now for the key position of the gradient which sets up a paint, and a color, and an expression like hand painting is also possible besides painting of the single color of a cel tone.

ToonTracer which draws a toonline could use the standard texture for Lightwave, and the envelope for the parameter of a brush, and blur like hand-drawn and a complicated expression were also attained besides the simple line.

In the version 1.50, it corresponded to the new features added by Lightwave3D[9].
The rendering which uses flexible setting by a node system and a new style camera became possible.